Consumers and dealers are very familiar with cars and how they work. Auto dealerships have not had to explain to customers how to fuel a car in decades, so around the world electric cars have added an educational barrier to the sales process. When it comes to electric cars consumers need help understanding electricity as a fuel, so how do we make this easier?
Auto dealers have relied on the fossil fuel industry to make gasoline easy to use. Electric utilities are now the new fuel provider for electric cars, which changes the fueling conversation. Now more than ever auto dealers need support from utilities to explain "electric fuel" and how to use EV charging stations.
The Chargeway® Beacon™ offers a turnkey solution for utilities to explain their "electric fuel" and provide auto dealers an easy way to visualize EV charging stations for every brand of vehicle, improving the sales process for EVs.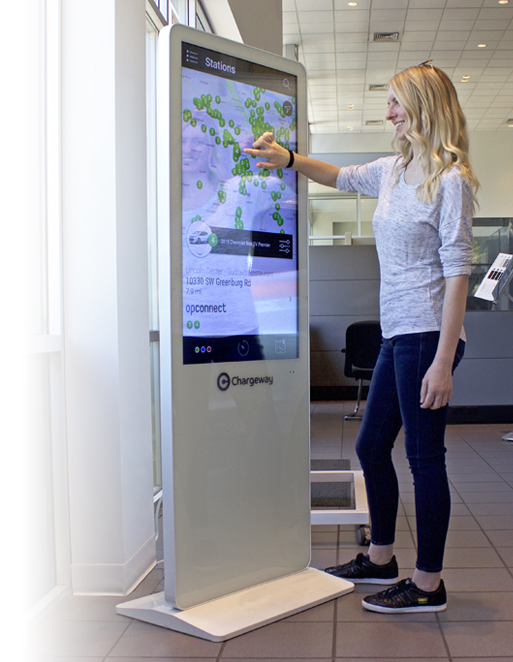 Answering Key Driver Questions
The Chargeway® Beacon™ is the "electric fuel" support tool that never rests. The 43″ touchscreen interface uses the same UI/UX as the Chargeway® mobile app providing auto dealers an interactive tool to show customers how any electric car can work for their driving needs.
"Where do I charge?"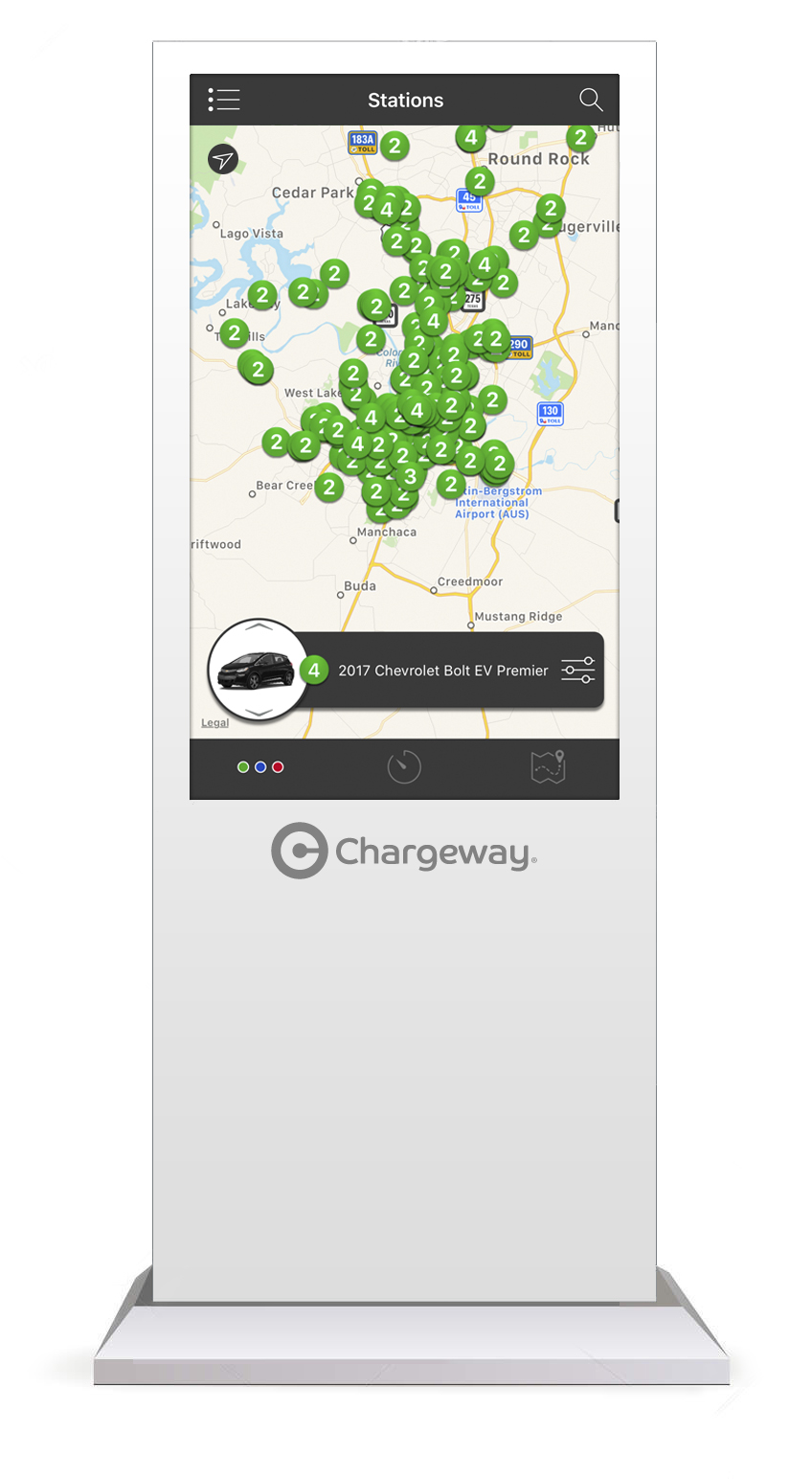 The Charging Station Map screen shows buyers the visual "safety net" of EV charging where they live.
"How long does it take?"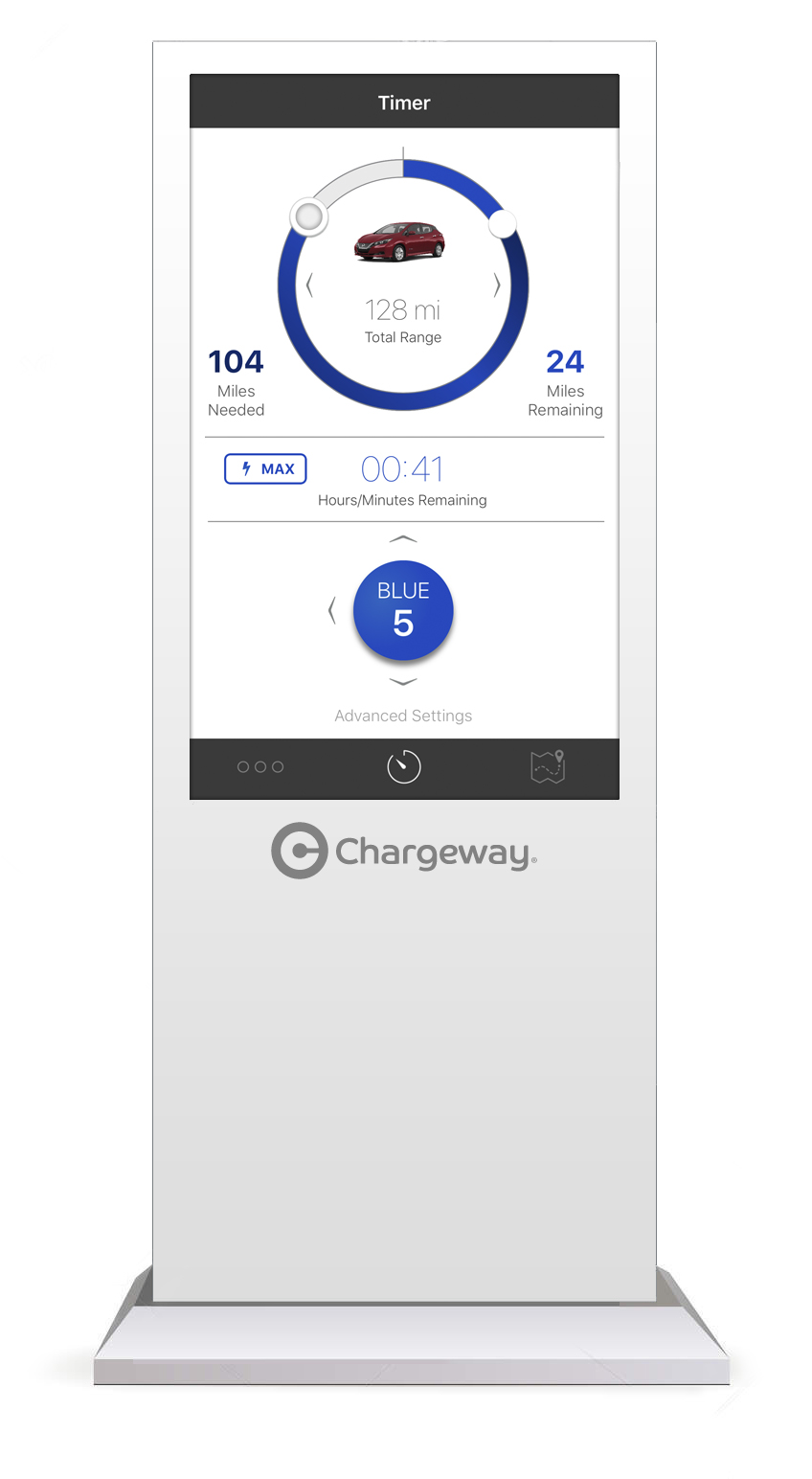 The Charging Timer helps consumers easily learn how power levels relate to time and their daily lives.
"Where can I go?"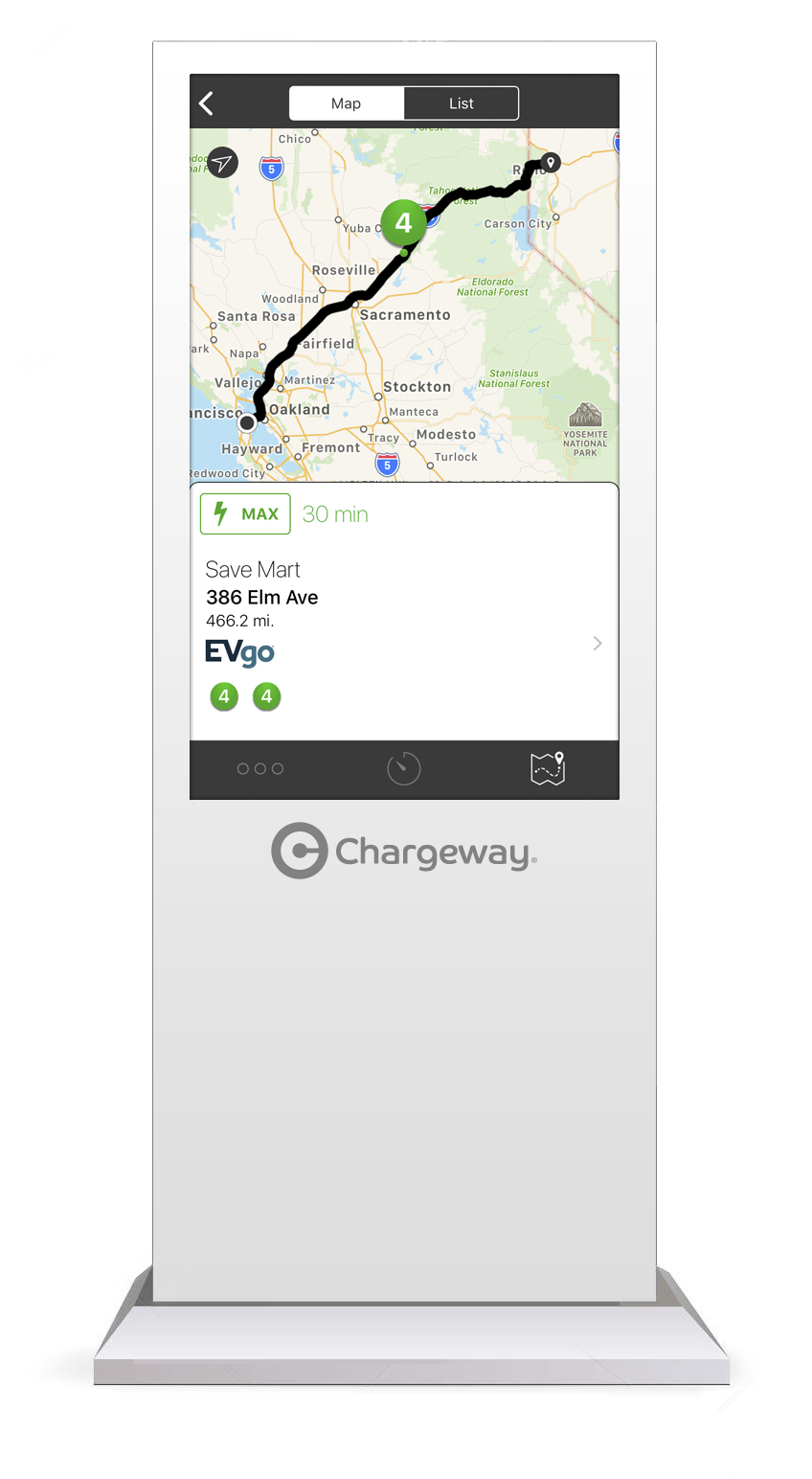 The Trip Planner tool helps consumers visualize where they can travel to using electric fuel.
Sales and Support Features
The Chargeway® Beacon™ offers utilities a sales and marketing solution within auto dealerships like never before. Tailored sales features provide utilities a branded footprint at the vehicle point-of-sale while also offering auto dealers quality selling points for electric cars.
Incentives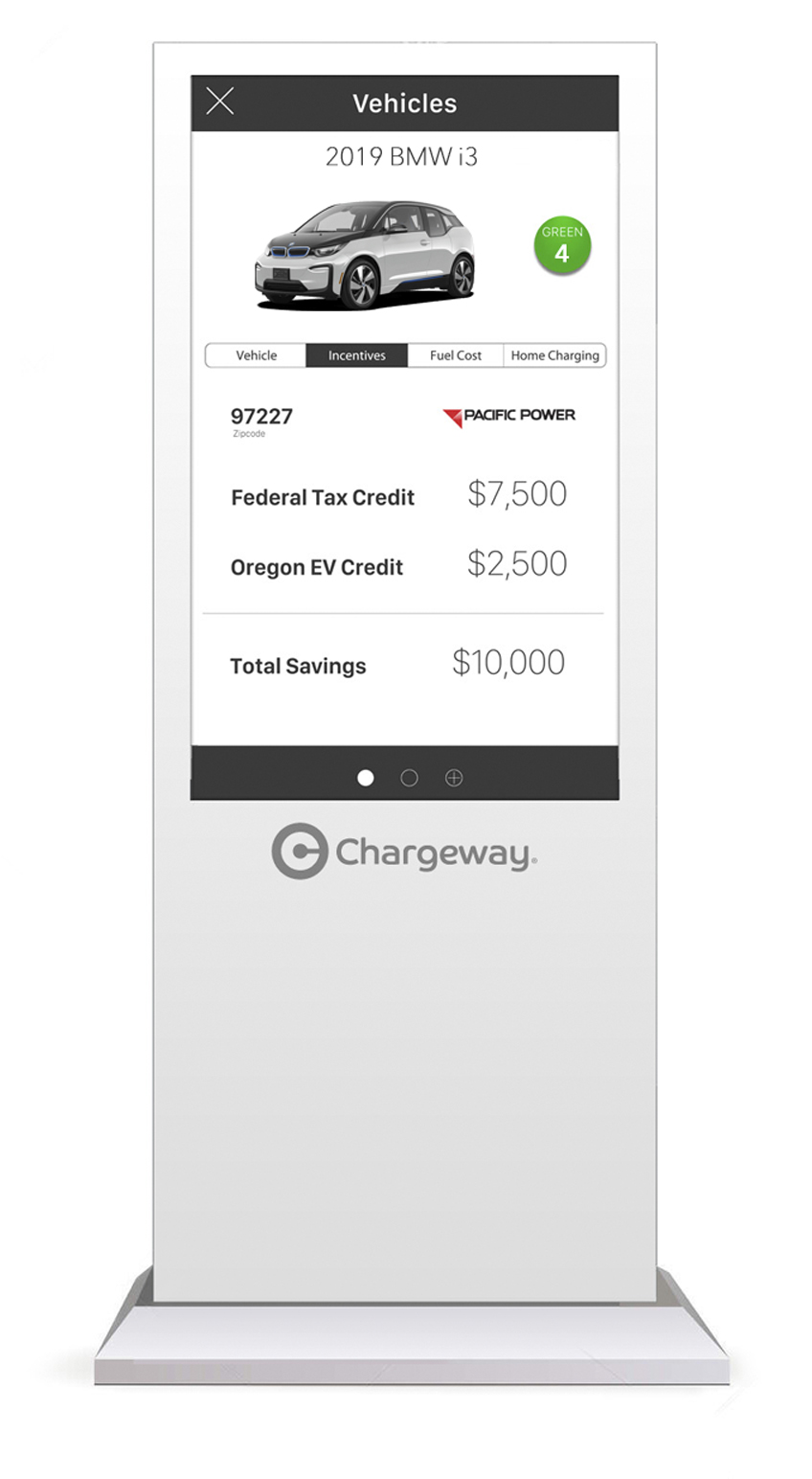 The incentives screen provides a list of location specific benefits to purchasing an electric car.
Electric Fuel Costs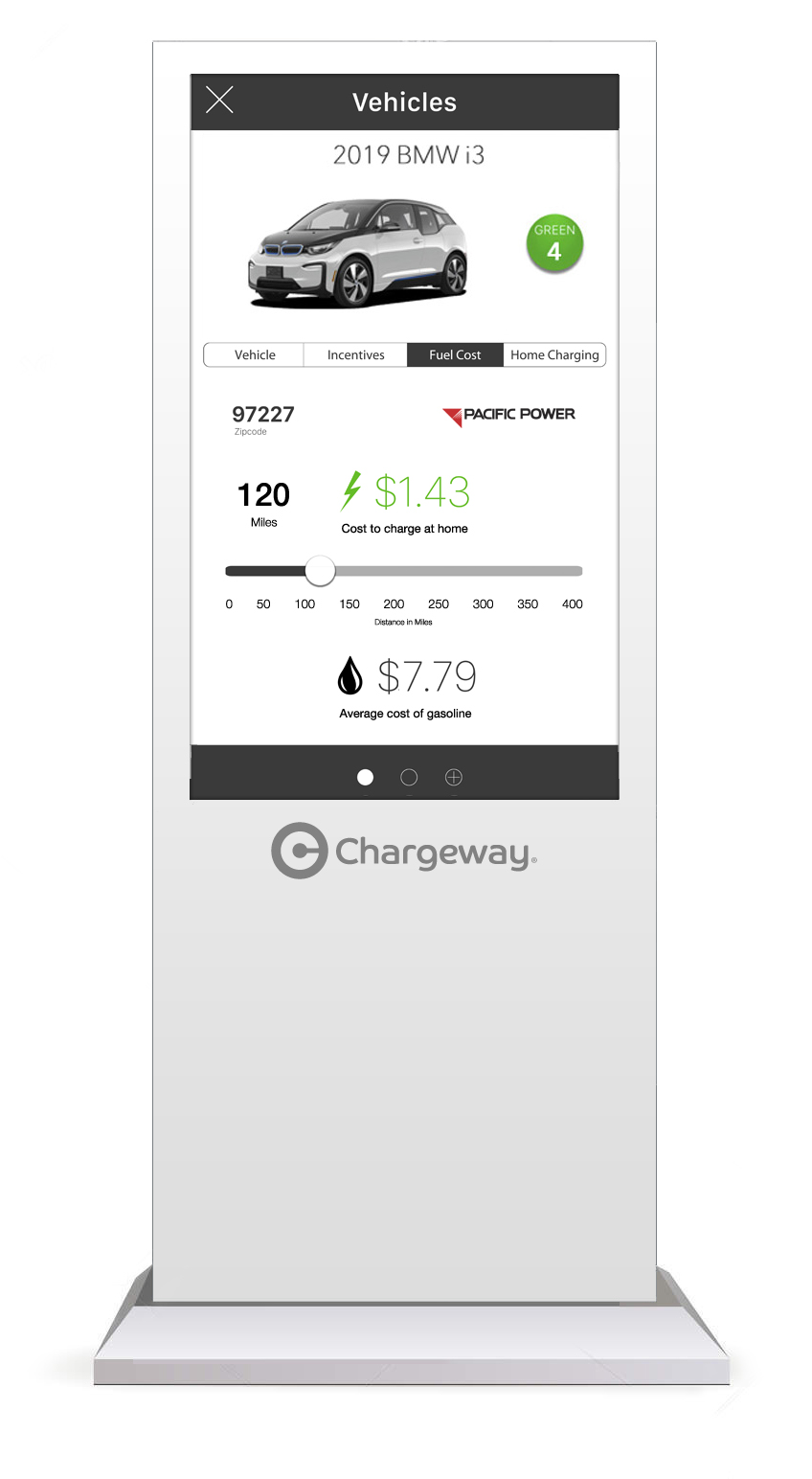 The fuel cost comparison screen shows buyers how much they can save driving on electric fuel.
Home Charging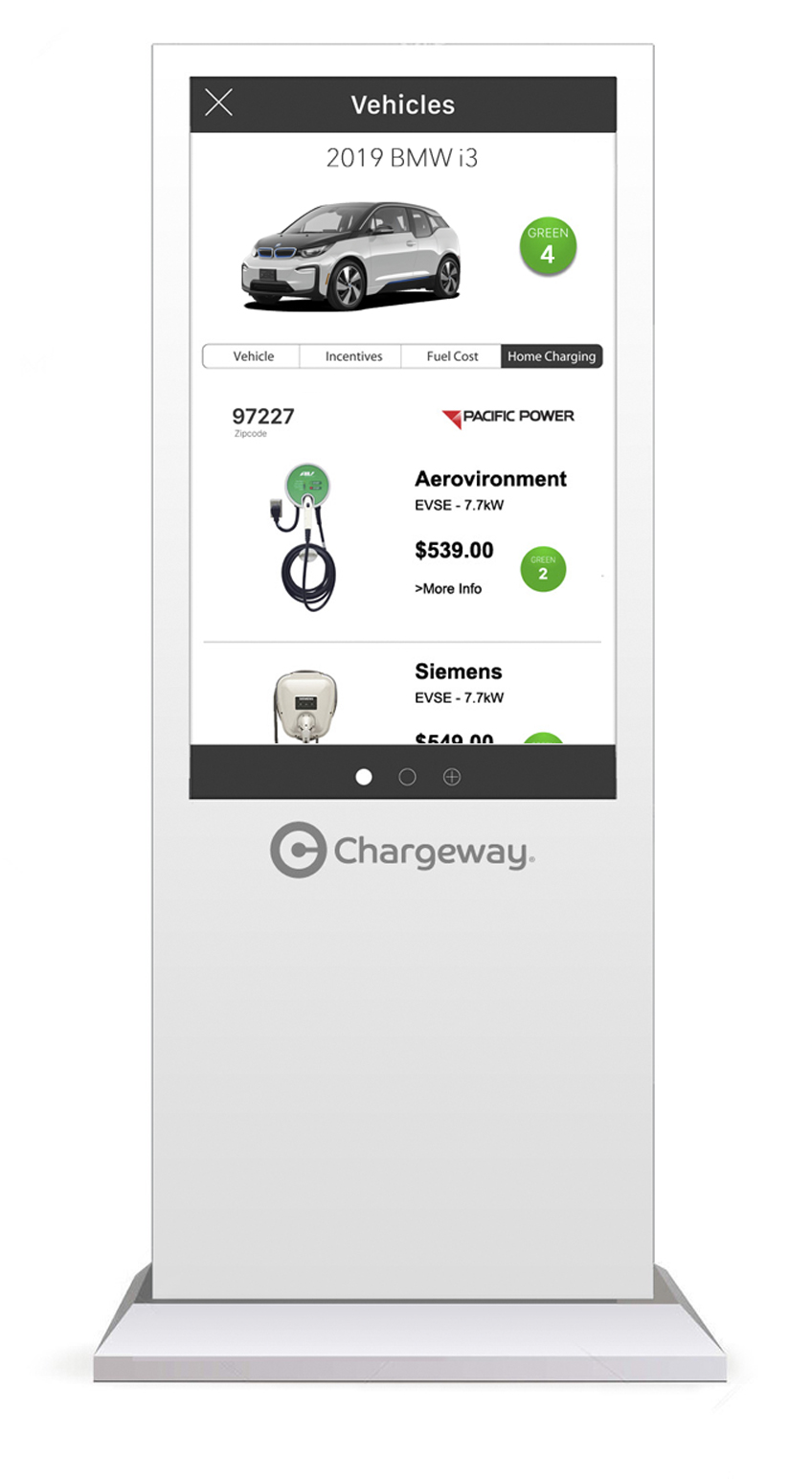 A home charging catalog provides consumers a list of charging stations they can install at home.