Charging Stations

The EV charing stations map is the home screen in the Chargeway app. Simply choose an EV and the map auto filters to show only the stations to match your selected vehicle. From this screen you can view EV charging stations from all major networks, select a station to view more details, add and switch vehicles, adjust your filter settings, and search for charging stations throughout the country.
Click through the screenshots below to explore more details available within the charging station map.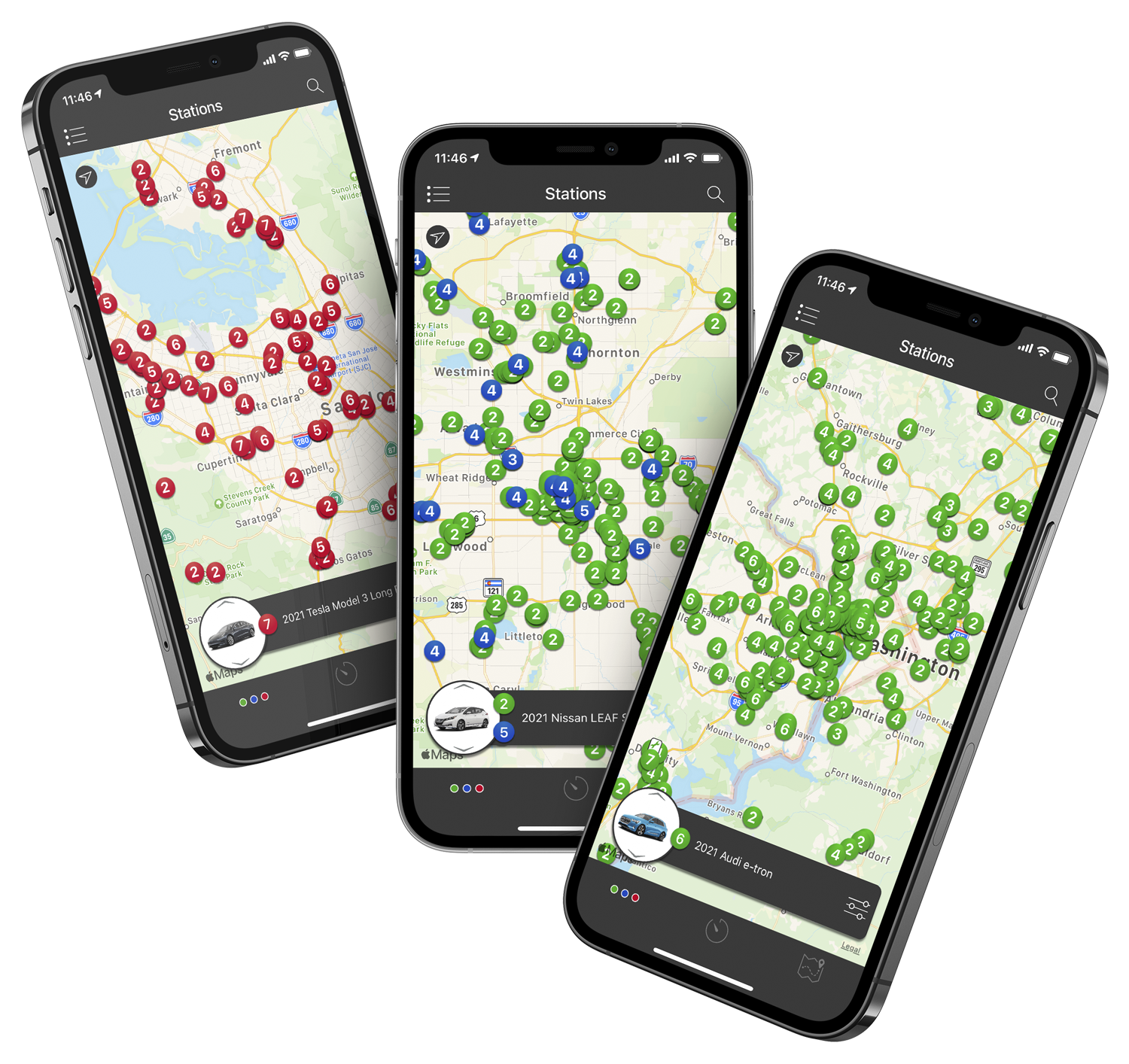 Charging Timer

The Charge Timer tab within Chargeway helps you estimate your vehicle's charging time at every charging power level. Using the small white tab below the battery you can set your vehicle's current remaining range and then scroll through power levels to see your estimated charge time.
You can easily swipe through different vehicles in your account as well as switch between percentage and distance depending on your preference.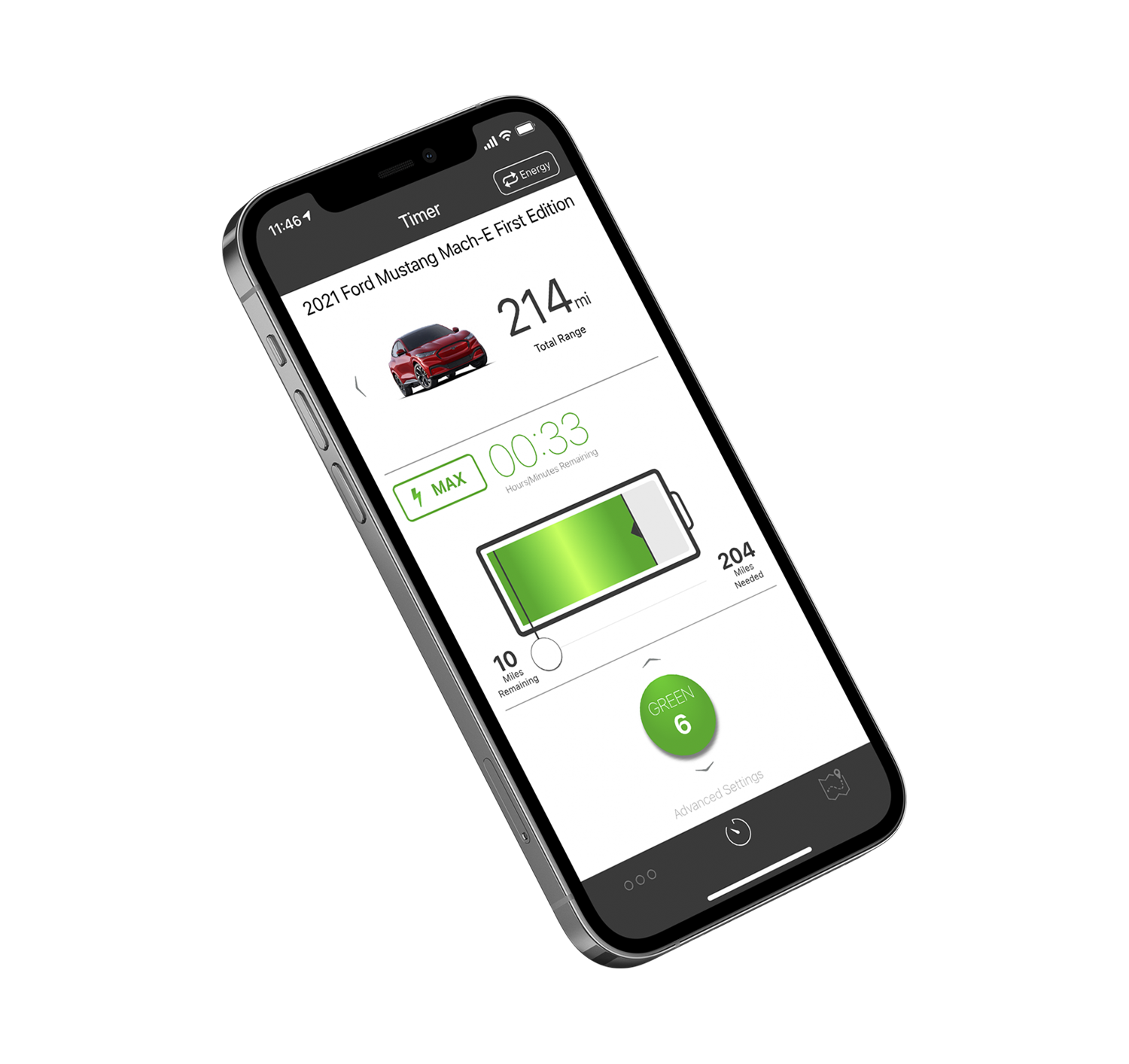 EV Trip Planner

The Chargeway Trip Planner makes it easy to travel away from home in any EV. Depending on the time of year your range may vary and the EV Trip Planner in Chargeway takes every variable into consideration to plan your trip for you. With adjustable settings including starting battery charge, outside temperature, and desired speed it is easy to have range confidence in "electric fuel" that can power your adventures.
Click through the screenshots below to see all of the features of the Chargeway EV Trip Planner.