Chargeway Launches Web Beacon for Dealer On Websites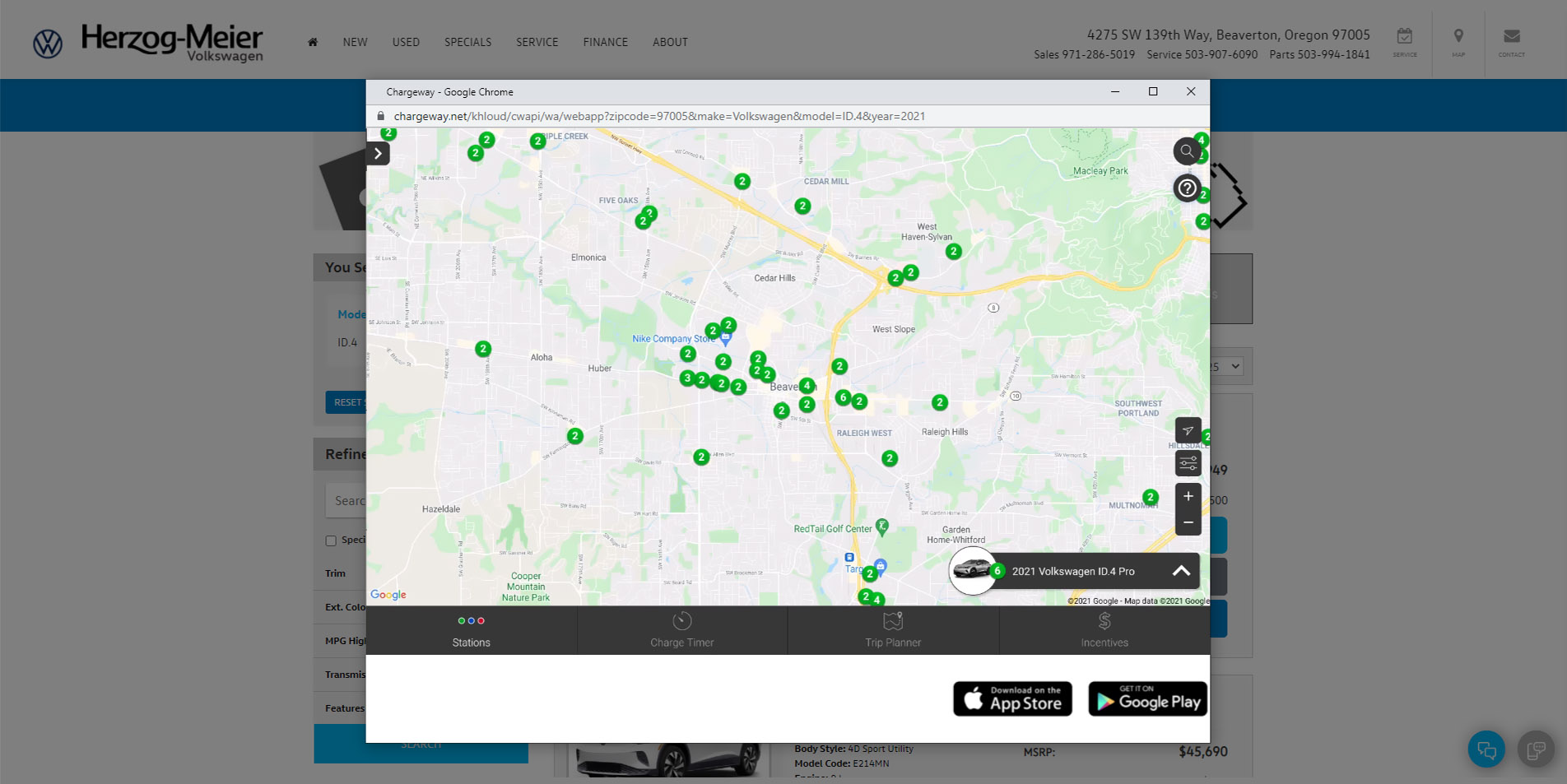 Chargeway, the Oregon-based software startup best known for developing a simple, intuitive color-coded visual language for charging EVs with "electric fuel", recently announced a new product called "Chargeway Web Beacon" aimed at helping new car dealers understand and explain electric vehicles to customers shopping for EVs online. When that product was first launched in May, it was only available to dealers with Sincro and Dealer.com managed websites. Now, the Chargeway Web Beacon is available for Dealer On sites as well!
"With Volkswagen's new ID.4, we're selling more EVs than ever," says Tom Herzog, managing partner and GM of Herzog-Meier Volkswagen in Beaverton, OR and the first Dealer On customer to add the Web Beacon to his site. "Chargeway fills in the missing features in manufacturer and charging network apps, making charging– and especially trip management– much more simple and intuitive."
The Chargeway Web Beacon site plugin is available now for $349/mo. (includes access to the Chargeway eLearning Platform for sales staff), and works with the Chargeway mobile app for EV drivers that's currently available for download on both the App Store and Google Play for iOS and Android mobile devices, respectively.
Original content from Chargeway.