Chargeway Helps New York Power Authority Simplify EV Charging in New York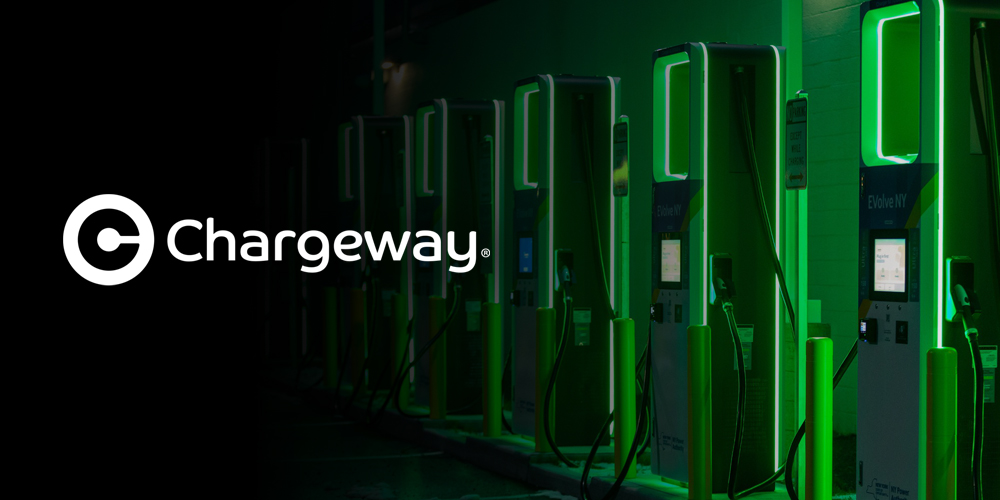 Key Points
By collaborating with Chargeway, the New York Power Authority (NYPA) is solving a key problem EV buyers face by providing an easier way to visualize how EV charging options work. Visitors to the New York International Auto Show will be able to use a Chargeway Beacon, an interactive kiosk for EV charging information, to get easy-to-understand answers to their charging questions. The Beacon will be located at the NYPA / Charge NY booth on the Lower Level of the show.
After the Auto Show, Chargeway Beacons will be placed at New York Power Authority visitor centers in key corners of New York. Mini Beacons also will support NYPA at future auto events, and be used to educate EV drivers throughout the year.
Chargeway, the Oregon-based software startup best known for developing a simple, intuitive color-coded visual language for charging EVs with "electric fuel," has collaborated with NYPA to support its EV education efforts with Chargeway Beacons, interactive kiosks that display Chargeway's simplified software for explaining and using EV charging. Prospective EV buyers in New York will have the ability to visualize how an EV can fit seamlessly into their lives through station finding, charge timing and EV road trip planning.
The Chargeway Showroom Beacon – a six-foot tall, interactive touchscreen kiosk – will  debut at the New York International Auto Show as part of the New York State Charge NY booth next to the EV Test Track. The Beacons will include unique customizations to easily show EV buyers information about the New York Power Authority's EVolve NY fast charging network. NYIAS attendees will also be able to download the Chargeway mobile app to their phones for free to further improve their EV ownership experience after the show.
"We are very excited to officially bring Chargeway to New York as part of the New York State exhibit  at the New York International Auto Show," says Matt Teske, Founder of Chargeway. "New York State captures every facet of how car ownership can be unique to individual drivers. Ranging from rural and metro areas the Chargeway Beacons are  comprehensive in supporting EV drivers from all walks of life, showing car shoppers they can truly rely on electricity as a fuel. The Chargeway platform will help all drivers more easily understand how different EV charging options can meet their driving needs."
Charging station information in Chargeway is the most comprehensive in the industry today, with details on more than 70,000 charging stations throughout North America,  including New York's growing EVolve NY fast charging network. The mobile platform offers drivers the ability to add their EV and see a specialized charging map for their personal charging needs, providing a tailored experience. Drivers of any EV can find and navigate to chargers nearby, estimate their charging time, as well as plan their next adventure using Chargeway's EV trip planning tool. A station reporting tool in the Chargeway mobile app also helps drivers communicate with charging networks for any questions or issues they may encounter, aiding in charger maintenance and up-time.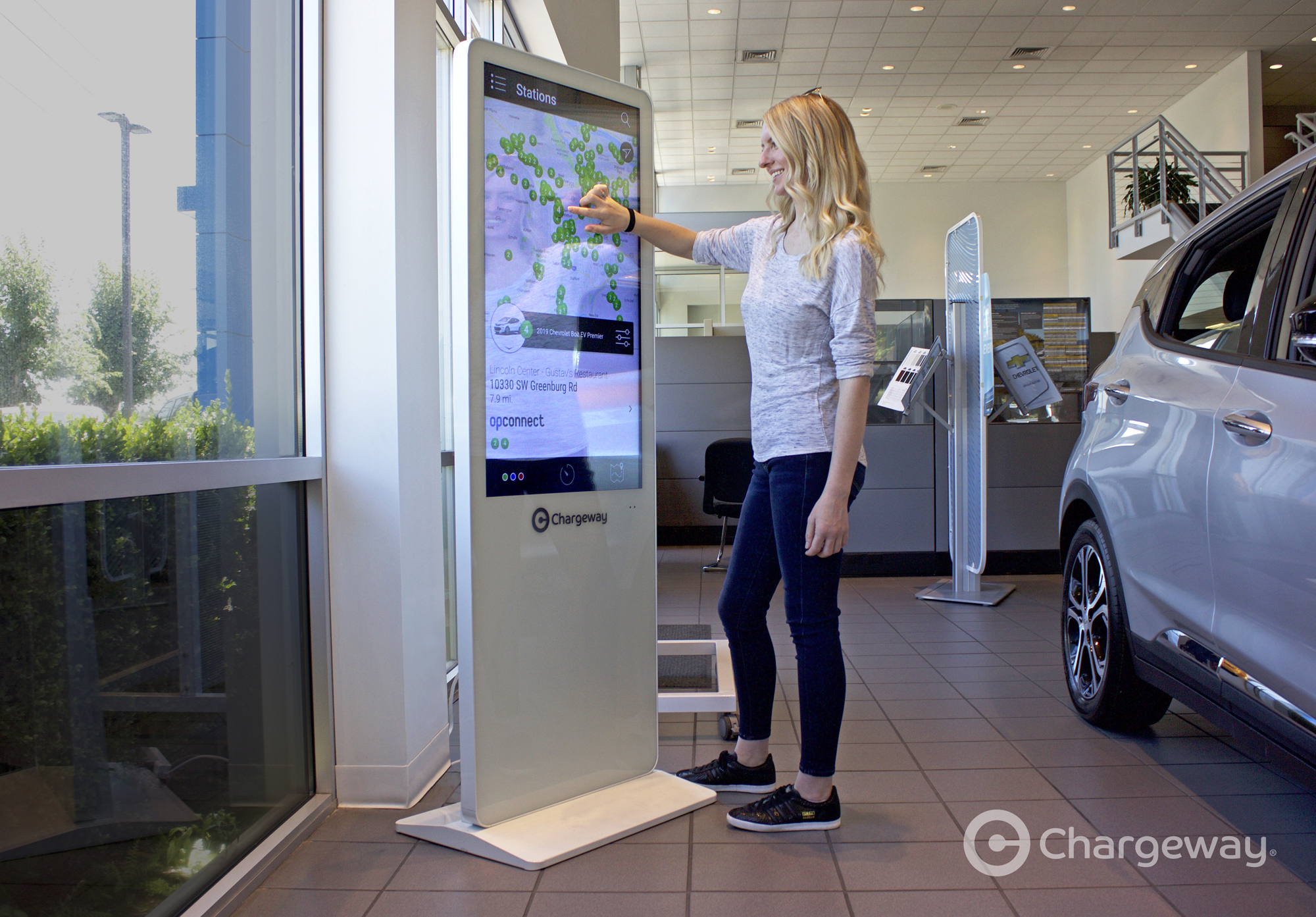 About Chargeway:
Chargeway is a communication and software platform that unites all stakeholders and drivers in the electric vehicle industry. Designed to improve the "electric fuel" experience, Chargeway uses colors and numbers to identify plug options and charging speeds, creating a simple, visual identity for electric car charging options. This simply system offers public utilities, auto dealers, as well as consumers, an easier way to understand how electric cars can meet and exceed everyone's transportation needs. For more information on Chargeway please visit www.chargeway.net and download the Chargeway EV driver app on iOS or Android.