Chargeway Partners with TEP to Simplify EV Charging in Tucson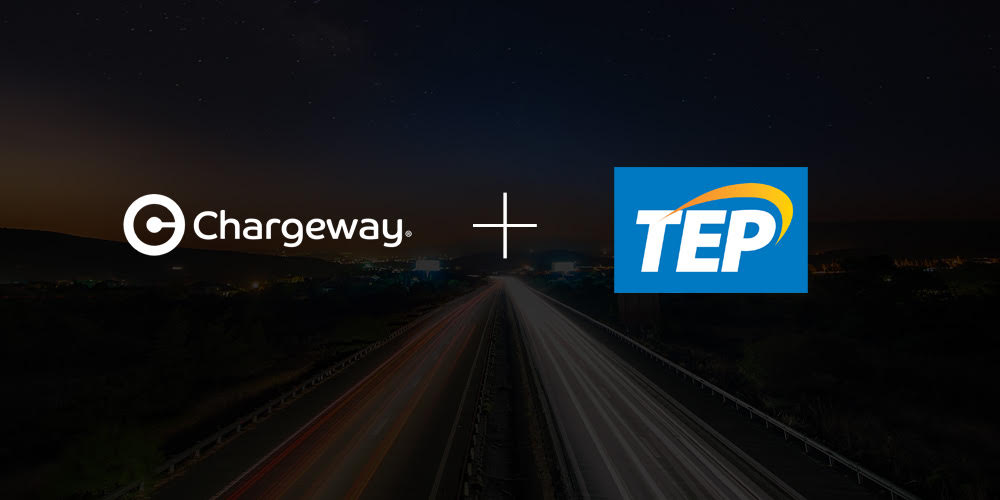 Key Points
By partnering with Chargeway, TEP is solving many of the problems EV dealers face by providing better tools and training through the Chargeway Beacon, which will enable EV buyers in Tucson to get clear, correct answers to their charging questions.

Chargeway will be activating three (3) Chargeway Beacons in auto dealership showrooms throughout the Tucson metro area starting Q2 2023.

Chargeway's program with TEP will extend through 2025 to collect feedback and information from dealership sales staff and EV drivers in the Tucson area to help improve TEP EV programs moving forward.
Chargeway, the Oregon-based software startup best known for developing a simple, intuitive color-coded visual language for charging EVs with "electric fuel," has partnered with Tucson Electric Power (TEP) to support select Tucson area dealers with the Chargeway Beacon, a showroom kiosk that displays Chargeway's simplified software for explaining EV charging, giving prospective EV buyers in Tucson the ability to visualize how an EV can fit seamlessly into their lives through station finding, charge timing and EV road trip planning.
The Chargeway Showroom Beacon – a six-foot tall, interactive touchscreen kiosk – will be deployed to three select auto dealers in the TEP service territory. The Beacons will also include a direct link to information on the TEP EV home charging rebate currently available to all TEP customers. The results from other utility programs that have partnered with Chargeway to engage local auto dealers has been impressive with EV sales in dealerships with a Chargeway beacon increasing by up to 1000% compared to competitor dealers, as well as increased engagement with utility EV home charging programs.
"Our utility programs throughout Arizona have continued to prove that EV customers have better experiences buying their vehicles from local dealers who can confidently and correctly answer their questions about EV charging and using electricity as a fuel," says Matt Teske, Founder of Chargeway. "Our experience in the state of Arizona has shown a wide interest from consumers in different brands and EV models that can meet the needs of drivers in Arizona from both rural and metro markets. Car buyers in Arizona have shown a more engaged buying and ownership experience with electric vehicle if they can fully trust how to use electric fuel at home and on the road with various networks, and that is what the Chargeway platform will help simplify for TEP area auto dealers and drivers."
Charging station data in the Chargeway is the most comprehensive in the industry today, updating every twenty-four hours to show new locations and providing station ratings to EV drivers using the Chargeway mobile app. Drivers are also finding the station reporting tool in the Chargeway mobile app to be extremely helpful in letting charging networks know of issues or problems at specific charging stations, aiding in charger maintenance and up-time.
The Chargeway Beacon is available for utility programs as well as direct auto dealership sales throughout the United States and Canada on web, tablet and showroom kiosks as the ultimate solution for the EV buying experience. The Chargeway mobile app that uses the exact same interface as the Beacon is available to EV drivers for download on both the App Store and Google Play for iOS and Android mobile devices, respectively.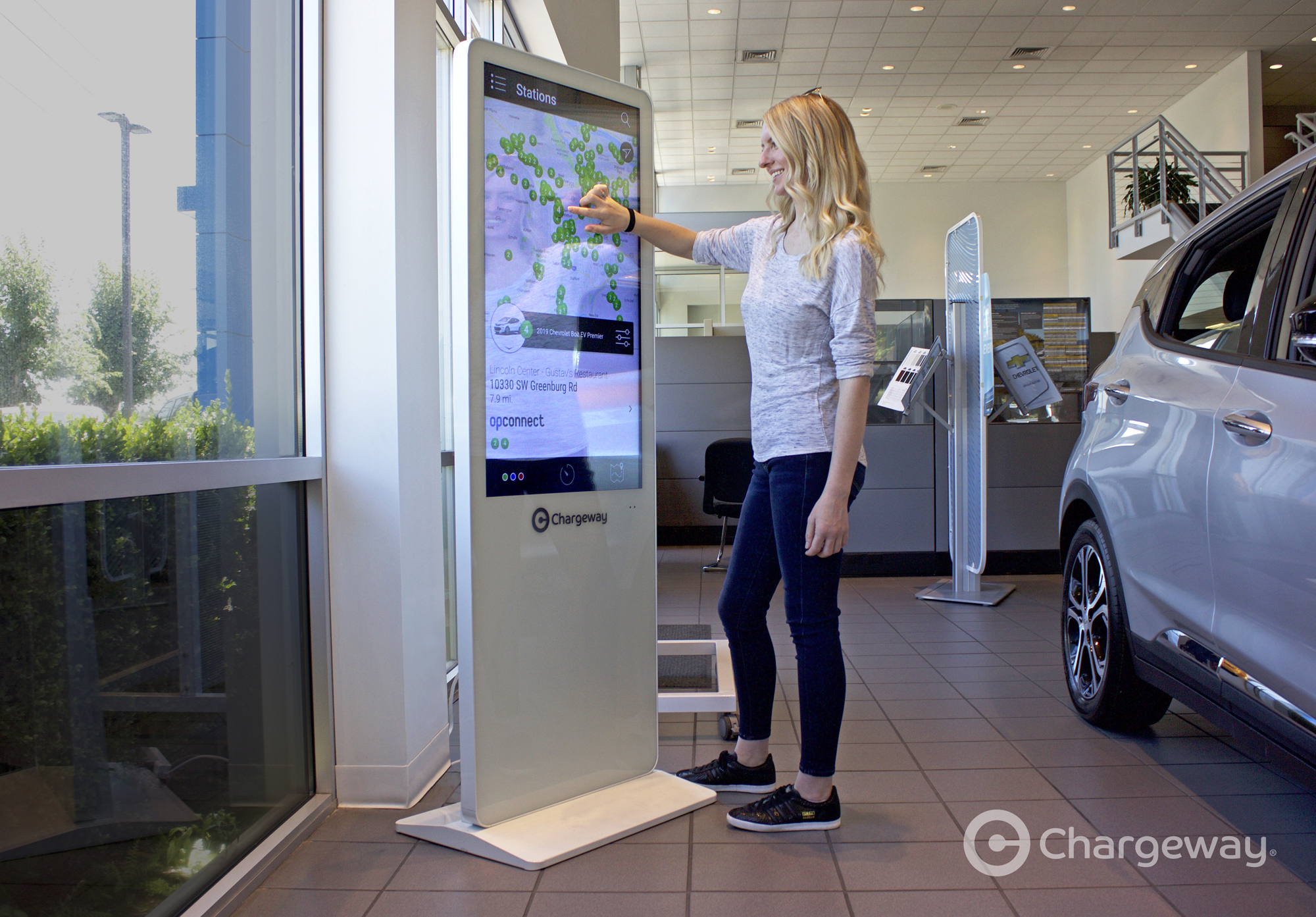 About Chargeway:
Chargeway is a communication and software tool that unites all the stakeholders in the electric vehicle industry on a common platform. Designed to improve the "electric fuel" experience using colors and numbers to identify plug options and charging speeds, Chargeway creates a simple, visual identity for electric car charging options that offers auto dealers and public utilities, as well as consumers, an easier way to visualize how electric cars can meet and exceed everyone's transportation needs. For more information on Chargeway's platform, visit www.chargeway.net or download the Chargeway EV driver app on iOS or Android.