Chargeway 3.0 is Here, Just in Time for Earth Day!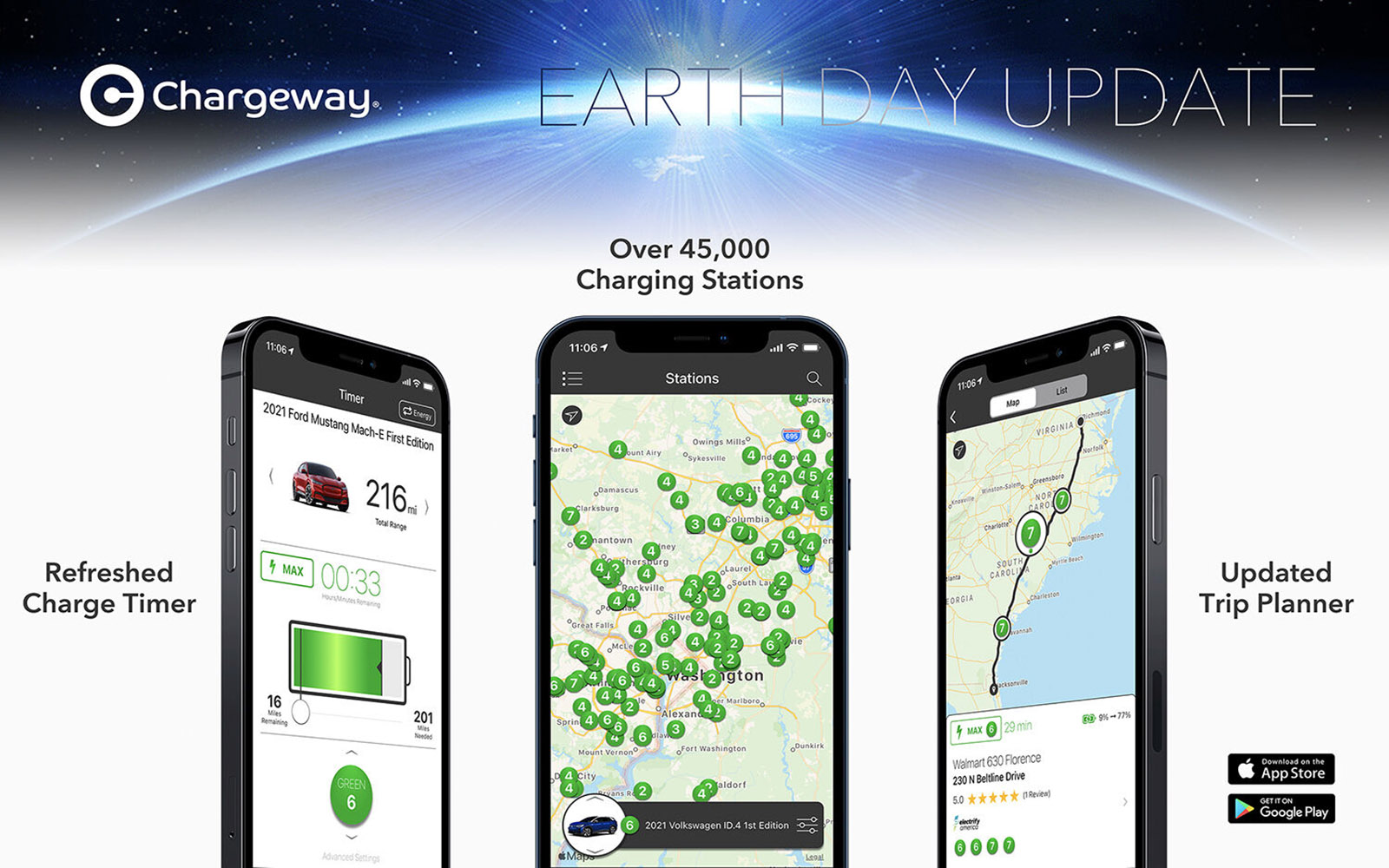 Version 3.0 of the Chargeway app is now available, and we thought that Earth Day would be a perfect time to release our latest update!  The latest version of Chargeway includes a refreshed, more intuitive charge time estimator, a more robust trip planner built on Google Maps, improved vehicle option details, and much more!
The Chargeway consumer app is free at both the App Store and Google Play Store, so head over today to download the update, add your favorite EV and see where electric fuel can take you!
Original content from Chargeway.