Chargeway Announces Tablet-based Mini Beacon for Dealers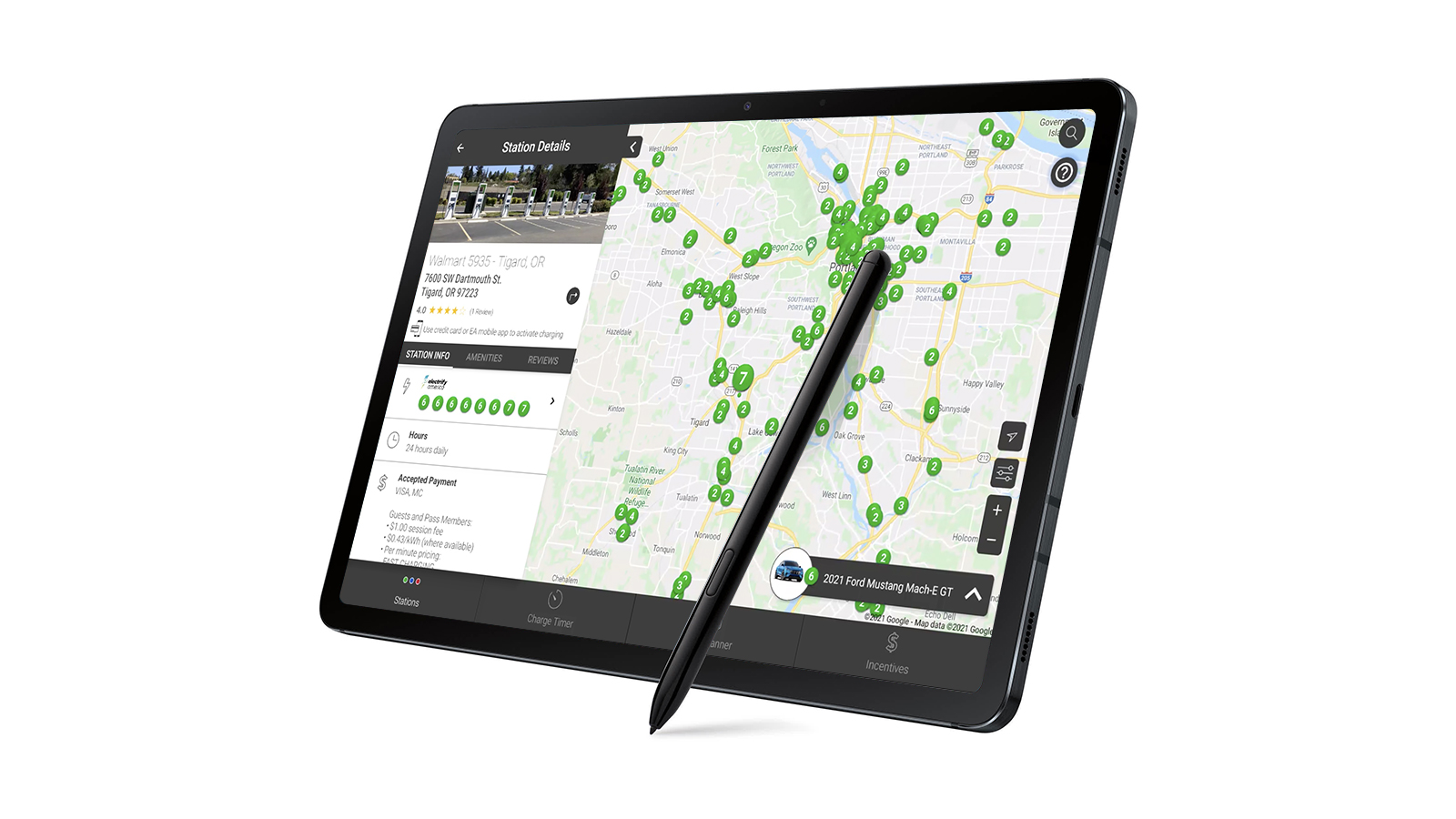 Chargeway, the Oregon-based software startup best known for developing a simple, intuitive color-coded visual language for charging EVs with "electric fuel", has announced a new selling tool designed to make it easier for car dealers to add Chargeway to their EV sales toolbox wherever they go: the Chargeway Mini Beacon.
"Almost every major automaker has announced plans to go 'all electric' or 'mostly electric' within the next decade," explains Chargeway's founder, Matt Teske. "But the burden is on the dealers to sell those electrified cars, and it will be the ones who adapt to that EV buyer and learn to respond to questions about range anxiety and charging networks with facts, instead of hearsay, that are going to prosper while others fall behind. That's why we're focusing our efforts at Chargeway towards developing tools to not only educate the new car dealers themselves, but to help them inspire 'Range Confidence' in their customers."
The first of Chargeway's dealer-focused tools was the Chargeway Showroom Beacon— a 43″ interactive touchscreen kiosk that launched as part of a pilot program in Oregon. Together with Forth, the Oregon Auto Dealers Association (OADA), Portland General Electric (PGE), Pacific Power, the Oregon Department of Transportation (ODOT), and OpConnect, Chargeway placed a number of Chargeway Showroom Beacons in key auto dealers along the I-5 and I-84 corridors.
"The Showroom Beacon is a great tool for salespeople to answer questions about EVs in the physical dealership, but some dealers are more active than that– they're going to car shows, sponsoring events, and going to where their customers are to make more meaningful connections. That's where the Chargeway Mini Beacon comes into its own."
When a customer engages the dealer at one of these "outreach" events to talk about an EV they're interested in, the Chargeway Mini Beacon is there to allow the salesperson to correctly and confidently answer any question the customer has about range, trip planning, charge time, or current incentives. When they activate the Mini Beacon, they're greeted with a map of local charging options that are specific to that exact vehicle. Unlike other EV charging maps, all the noise of incompatible stations is filtered out, giving electric car buyers a clearer, up-to-date image of what the electric infrastructure looks like in their area, for the vehicle they're looking at, right now.
"We update the station data every twenty-four hours," offers Matt. "That goes along with the concept of 'Range Confidence', too. We're showing people– and the dealership is showing people exactly where they can find electric fuel for their electric cars. There's no guessing and no generalization, just straightforward, correct answers that are tailored precisely to the new car they're looking at. Dealers without Chargeway? They're just going to have to wing it and hope their salespeople don't cost them a sale."
The Chargeway Mini Beacon offers a similar user experience to the "full-sized" Chargeway Showroom Beacon, with information about incentives like tax credits and utility rebates for installation of at-home chargers included. "Some people point to uninformed or misinformed car dealers as an obstacle in the way of EV adoption, but I don't know if that's really fair. There is so much information out there, and so much of it can be confusing, that it's no wonder a salesperson here or there gets it wrong now and then. But EV shoppers have been so defensive when it comes to dealership interactions that any misstep is seen as malicious, and it's hard to gain that consumer trust back. With the tools we're offering dealers, they should be able to get the information right every time."
The Chargeway Mini Beacon is available now with WiFi connectivity and the ability to tether to your phone's data plan or mobile hotspot, and can be used with or without the full-sized beacon. The Chargeway mobile app is currently available for download on both the App Store and Google Play for iOS and Android mobile devices, respectively.
Original content from Chargeway.